A Savoyard village adopted by the Rothschild family
Imagine a charming little resort nestled at the foot of the Mont Blanc mountain range, a village of medieval streets and delightful Savoyard chalets with all the magical charm of the imaginary lands of our childhoods. No, you're not dreaming - Megève is all of that and much, much more. A village that combines tradition with prestige, authenticity with the state-of-the-art. A village that was popular in the 1920s with the prestigious Rothschild family, who helped to establish its status as a high-end mountain resort. Luxury hotels, renowned Savoyard restaurants and charming designer boutiques are just some of the many assets that contribute to the appeal of Megève as a resort.
Year after year, season after season, the village plays host to a growing number of visitors who come here to enjoy a very welcome alpine break in an enchanting setting.
A ski area with something for everyone
In addition to the unrivalled charm of its streets and the authentic mountain feel that emanates from the chalets and local shops, Megève offers exceptional skiing for all levels and abilities.
Novices of all ages can gain confidence on the gentle slopes while seasoned skiers can hurtle full-throttle down the pistes of the Côte 2000. Snowboard enthusiasts, meanwhile, can show off their technical prowess in a specially designed ride area.
The resort of Megève is set amid a landscape of forests, alpine pastures, charming high-altitude restaurants and extensive pistes.
It's charm is not lost in summer, with spectacular lush green views to leave visitors in awe.
Megeve is an incredibly dynamic tourist resort and one that has succeeded in attracting tourists from across the globe with a wide variety of interests.
Life in the resort center around the rich and varied program of cultural and sporting events that take place here in both summer and winter, offering the sort of variety that appeals to tourists of all ages and from all corners of Europe and indeed the world.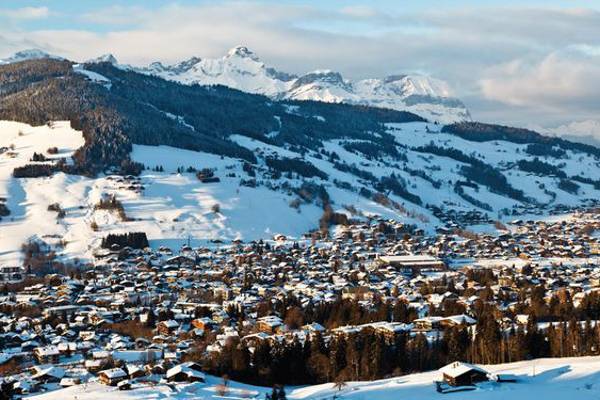 A consistently buoyant property market
If there is one property market that the crisis seems to have bypassed altogether it is without doubt that of Megève. With an under-occupancy rate of only 1%, the trends that characterise Megève's property market are about as reassuring as they get. Since the Rothschild family arrived here in 1920, the village's reputation has gone from strength to strength, making it increasingly popular among French investors and buyers from Eastern countries.
The resort has recently installed new sports facilities as part of efforts to boost its service offering, in addition to the opening of the exclusive new Four Seasons Hotel, not to mention a new sports centre that is sure to go down well with fans of après-ski sports.
Other plans that are set to add to the many assets that the resort already boasts include the creation of a magnificent 200-bed 5* hotel and a 950-bed 4* hotel, along with the installation of new ski infrastructures.
To each neighborhood its value
Megeve's Mont d'Arbois neighbourhood is known for its particularly high prices per m2, but it has to be said that this part of town does have plenty to offer: proximity to the shops in the village centre, chalets and residences at the foot of the slopes and breathtaking views of the snow-covered mountains, to name but a few. With all of these benefits, it's not surprising that properties here are never on the market for long!
The Hameau de la Princesse neighbourhood, meanwhile, attracts buyers looking for a little peace and quiet and superb sunsets, just a stone's throw from the hustle and bustle of the centre of the village, while most of the properties in Jaillet offer spectacular views of Mont Blanc and more affordable price tags than Mont d'Arbois. Whether you're buying for strictly personal use or looking for a rental project, a property in Megeve guarantees an extremely attractive return on your investment.
With no fewer than 2 million tourist nights per year, Megeve is France's most popular resort when it comes to alpine accommodation. And with a winter season spanning 18 weeks, you will certainly have no problem finding guests to rent your property.
Cimalpes Real Estate Agencies Customer Reviews