A jewel at the heart of the Three Valleys
Just like its neighbour Courchevel, Meribel has plenty of strings to its bow, attracting large numbers of both regular and new fans of the resort both summer and winter.
Meribel simply oozes traditional charm and is home to a number of extremely exclusive establishments, including luxury hotels, Michelin-starred restaurants and designer boutiques that help boost its international appeal.
Beyond these facilities aimed primarily at tourists visiting the mountain village, Meribel is first and foremost a charming resort in a picture-postcard setting. It has also managed to maintain the authenticity of its Savoyard architecture more than any other resort, reinforcing its coveted status as the jewel of the Alps.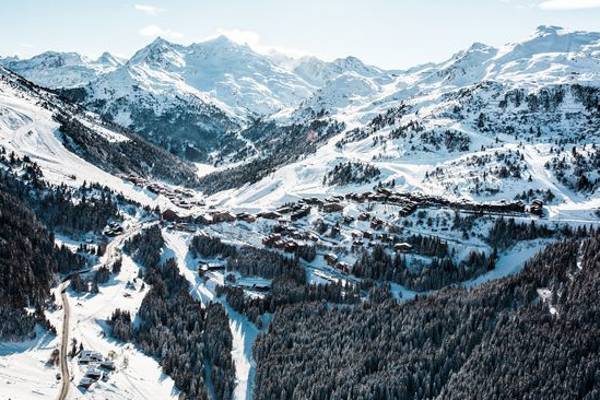 Winter sports at the heart of the world's largest ski area
Méribel is also a gateway to the world's largest ski area - the Three Valleys. For the few minutes it will take you to climb up in the ski lift you will find yourself at the heart of one of the most beautiful winter sports havens you are ever likely to come across.
With no fewer than 334 marked pistes, 2,300 snow guns, 166 ski lifts and 53 high-altitude restaurants offering spectacular panoramic views that never lose their wonder. Both regular visitors and tourists passing through come here season after season, summer and winter, to make unforgettable memories thanks to the many attractions that Méribel has to offer.
Moreover the delights it has in store for winter sports enthusiasts, Meribel also has everything else you would expect to find in a great alpine resort. Indeed, cultural events, aquatic activities and well-being centres are just some of the après-ski treats that await besides the ample opportunities for fun on the slopes with the family or friends.
Investing in property in Meribel : a smart choice
Méribel attracts winter sports enthusiasts from all corners of Europe, with a predominance of British tourists.
Rental properties are booked out from one year to the next, and with good reason. The resort has a truly international feel and guarantees skiers stable levels of snow cover throughout the winter season thanks to the latest-generation snow canons that have been installed along the pistes of the impressive Three Valleys ski area.
The local authorities, along with various private bodies, have really stepped up their efforts to offer modern and appealing facilities in their attempts to attract an increasingly demanding clientele. The slopes surrounding the resort have thus been recently improved with the introduction of a new snow system and a brand-new mountain biking trail opened.
Upcomming projects
Other plans currently in the pipeline include the refurbishment of the Brides les Bains gondola lift, the creation of a new Roc de Tougne chairlift in Méribel Mottaret and the welcoming of the 2023 World Ski Championships with Courchevel.
With all of this in mind, investing in property in Méribel is sure to be a profitable move and one that will provide reassurance for the future. From opulent-looking Savoyard chalets to luxury apartments, Méribel offers precious investment opportunities that are generally snapped up while they're still hot.
The resort is made up of five villages: Les Allues (at an altitude of 1,100m), Méribel Village (1,400m), Méribel Centre (1,500m), Méribel Les Hauts (1,600m) and Méribel Mottaret (1,700m). Just like Courchevel, property prices here tend to rise with the altitude of the village in question.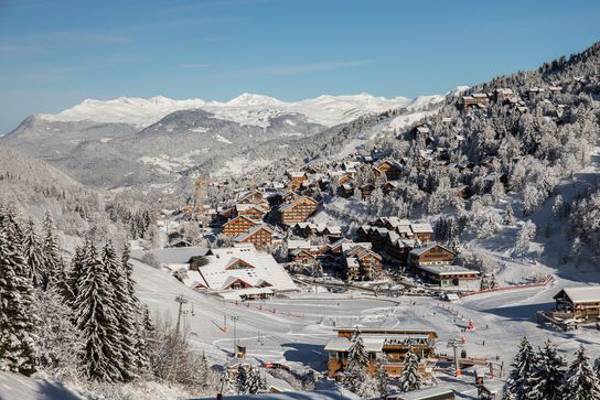 Meribel stires curiosity
But those with lower budgets needn't feel they're missing out. After all, investing in a village such as Les Allues can be just as beneficial thanks to the cable cars and free shuttles that take winter sports enthusiasts to the foot of the slopes in just a few minutes.
The Cimalpes 2020 Panorama listing alpine property prices reported a 2.4% increase in prices in Méribel alone - good news for new owners when it comes to the potential capital gain on resale.
With no fewer than 2 million tourist nights spent here every year for a winter season spanning 21 weeks, you will certainly see no shortage of opportunities to rent out your chalet or apartment by the week.
Cimalpes Real Estate Agencies Customer Reviews