To maximise your confort, the website is
designed to be used vertically!
Looking for your next cocoon for your family winter vacations
Stay in our family-friendly properties that will entertain young and old alike.
I book now




CHARMING NEW RESIDENCE AT LA ROSIÈRE
Chalet Valentine combines modernity and authenticity. In the heart of the resort, close to amenities and ski slopes, this new development is set in a sought-after area of La Rosière.
DISCOVER CHALET VALENTINE
DESTINATIONS
INSPIRATIONS
| | |
| --- | --- |
| Winter sports | Where can you go to practice conventional or unusual winter sports? |
| Ski weekend | 5 good reasons to book a weekend ski break |
| Activities | What is the best age to start skiing ? |
DISCOVER…
Come meet us in the heart of the most beautiful destinations of the french Alps and the biggest ski areas. Whatever the destination, Cimalpes assurestailor-made services and quality properties.
Come revitalise yourself in unique places, that unite aesthetics, authenticity and well-being. We select for you the most beautiful properties in the Alps. With passion and attention, we create tailor-made experiences and bring to life.your most precious wishes.

All our destinations
We offer for sale the most beautiful properties located in the most beautiful destinations. Lover of or curious about exceptionnal locations, our teams will help you identify the property that best suits you. Where you can let go, live intensly and revitalize.

All our destinations
Your property in good hands
We take care of "your home" because a property investment is not just about living in a property, but about living it to the full, with no constraints or concerns other than having a good time. Our teams offer you a tailor-made service to manage your property throughout the year with a wide range of services.
PROPERTIES SOLD
People have recently enjoyed these properties.
2 300 000 €

---

Courchevel

Twelve-room chalet close to the slopes - la tania
630 000 €

---

Val d'Isère

Flat in the heart of val d'isère
1 800 000 €

---

Chamonix

Superb renovated 6-room flat near the centre of chamonix
2 100 000 €

---

Megève

Individual chalet - quiet area
1 040 000 €

---

Courchevel

Tree room in the centre of courchevel village
ABOUT CIMALPES
For nature lovers
For lovers of the great outdoors,
For those who wish to live in the moment,
we want to bring you the best that the Alps
and our destinations
have to offer
And to make you want to return.
Our mission is to create tailor-made experiences with passion and attention to detail so that you can enjoy exceptional regions and their natural, cultural and gastronomic heritage.
We select the most beautiful properties available for sale or rental. Properties that are of exceptionally designed and promote a sense of wellbeing in the heart of some France's most beautiful destinations.
Let us be your guide throughout ecosystem of lovers of exceptional destinations - owners, buyers and holidaymakers, and those who love or want to discover our exceptional regions. We will help you find the perfect property for a week, a few years or for life. We will be at your side to assist you at all times.
We cultivate a distinctly French mountain lifestyle tailored to your and your desires. Nothing is too much trouble for our teams and local partners to make your life easier and help you enjoy your stay in the mountains to the full.
Our complete range of services in all our destinations.
We create and take care of your mountain hideaway, the place you share with your loved ones. A place where you can let go, recharge your batteries and be in the moment. A place in which to share unforgettable moments.
AVIS
Our lovers of exceptional destinations
share their adventure with Cimalpes.
CHARLES. J

Alpe d'huez - Cimalpes Rental

---

Excellent! Very high quality welcome and service from the agency
ANYA. P

Chamonix - Cimalpes Rental

---

The Cimalpes group was very professional and responsive to all questions and requests. The unit we rented was a fantastic location with an unbeatable view.
XIMENA. L

Courchevel 1850 - Cimalpes Rental

---

We loved our stay at Courchevel . Pauline was not only well informed and courteous but also helpful with any thing we needed. The chalet served us perfectly our only suggestion would be to have an operational lock on the "downstairs" entrance for easier access when returning from the mountain
HANNA. A

Courchevel 1850 - Cimalpes Real Estate

---

Overall we were very happy with our stay. Courchevel is an expensive resort so you get what you pay for. The chalet/apartment was close to the centre of town (7-10 min walk from door to slope). Bedding was fresh and clean, accommodation clean.
DAVID. M

Saint Martin de Belleville - Cimalpes real estate

---

Cimalpes provided a first class service from initial evaluation of the instruction, through to agreeing heads of terms on the sale to completion. Their valuation reflected all the changing market conditions and as a result we achieved a much higher sale price than the prices proposed by their competitors.
HUGO. G

La Rosière - Cimalpes Rental

---

Perfect experience. Our contact was always attentive. The resort is excellent and family-friendly and the flat is perfect. We plan to use it again next year if conditions don't change too much.
JOSY. V

Saint Martin de Belleville - Cimalpes Sale

---

Very good welcome, the accommodation is in accordance with the photos and the description on the website. We had a very good stay.
EMMANUEL. B

Saint-Martin de Belleville - Cimalpes holiday rental

---

Esmée was very attentive to our needs and helped us make the right choice. Smiling, very welcoming and professional with her customers.
ANTOINE. D

Val d'Isère - Cimalpes real estate

---

I'd already called on Cimalpes a few years ago but never got round to it. At the time I appreciated Romain Dadat's professionalism. This time I did business with Tom Mc Callum and I have nothing but praise to offer: seriousness, follow-up, kindness, helpfulness. I recommend Cimalpes with my eyes closed.
PATRICIA. J

Val Thorens - Cimalpes real estate

---

We are delighted to have chosen CIMALPES Val-Thorens to sell our flat. We were very satisfied with the relationship we established with the agency, and with the professionalism and availability of the entire team. Our file was handled efficiently, diligently and seriously. Many thanks to them !
MARTIN. A

Tignes - Cimalpes holiday rental

---

The welcome, the accommodation, the responsiveness, everything was top notch. I would like to congratulate the CIMALPES team, fot the professionalism and warm welcome. Many thanks to you all.
ISABELLE. T

Megève - Cimalpes real estate

---

Perfect 1st contact by phone, video to suggest an apartment, during the site visit the property was exactly what I was looking for. The support I received right up to the video signing was beyond reproach. Very professional, attentive, responsive and available, what more can I say except THANK YOU.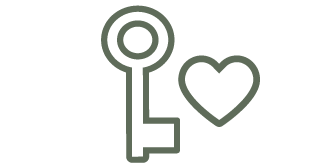 Selected properties
Five collections to suit your every requirement

Local presence
Our expert teams are based in our resorts all year round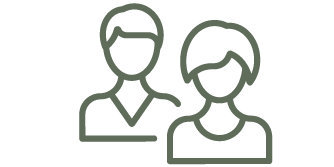 Always available
Customer service at your disposal throughout the year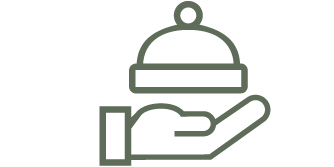 Tailor-made stays
Luxury, hotel-style services for unique, stress-free holidays
Satisfied customers
92% customer satisfaction: holidaymakers, owners, buyers and sellers