To maximise your confort, the website is
designed to be used vertically!

Discover Domaine de Pralognan la Vanoise
Five reasons to ski in Pralognan la Vanoise
The ski area in Pralognan la Vanoise has pistes suitable for thrill-seekers and beginners alike. From sensational black runs to gentle, easy slopes, there are pistes to suit every desire.

Here, you can ski in unspoiled natural surroundings in an environment that allows you to reconnect with nature. The Vanoise national park is also a great place to recharge your batteries whilst observing the local wildlife.

The ski area is situated at the foot of the largest ice sheet in continental Europe. From the pistes, you can enjoy views of several 3,000 metre-plus summits.

The ski area extends from a base altitude of 1,410 metres up to 2,355 metres, offering skiers a vertical drop of almost 1,000 metres.

Families will especially appreciate the well-groomed pistes in the Pralognan la Vanoise ski area.
Practical information
The Pralognan la Vanoise ski area is open from 17 December 2022 until 16 April 2023 depending upon snow conditions.

The Pralognan la Vanoise ski has 24 pistes for skiers of all levels, served by a network of 12 lifts.
Your stay at the foot of the Vanoise peaks
A charming village, Pralognan-la-Vanoise is a human-scale resort with a remarkable quality of service. Between 1,410 and 2,355m in altitude, 24km of slopes are on offer for downhill skiing. Lovers of snowshoeing or cross-country skiing will also find happiness here, in an area where nature is king. It is also possible to try out ski joëring, pony sledging or sleigh rides in Pralognan.
As well as the two descents, the skating rink or the bowling alley are on hand for a good laugh with your friends or your children. Why not treat yourself to the Avalanche escape game, a life-size adventure in the snow or a good film at Le Parc cinema?
In summer, it's time for hiking and other outdoor family activities. Whether balance bike, all-terrain scooter, or electric motorbike: the youngest members of the family will have a great time on the slopes of the Vanoise. In July, don't miss the Déval' St So, an exhilarating soapbox race in Saint-Sorlin-d'Arves! Pralognan is also home to a Via Corda adapted for children. For families, there are accessible hiking routes, such as the Prioux Savoyard discovery walk or the orientation table (toposcope) on Mont Bochor. Don't miss the Fraîche waterfall and its 100 m long zip line either.
Sale or rental in the Pralognan-la-Vanoise area: quality properties
The wild mountain massifs offer a prime setting for the many types of property on offer. From the top of its 3,855m, the Grande Casse, the highest peak in Savoie, dominates the village. From Savoyard chalets with rustic interiors to carefully decorated modern apartments, from residential accommodation to new build developments, you are spoilt for choice when it comes to staying or investing in Pralognan-la-Vanoise.
Buy in le Domaine de Pralognan la Vanoise
Your accommodation is very close to the Espace Glacialis, which explains the mysteries of the glaciers. Ski schools and slopes for all levels are also easily accessible. The village of Pralognan-la-Vanoise carefully preserves its authenticity and ensures the perfect architectural integration of each building. The village is home to several traditional restaurants as well as all the local shops: a mini-market, a bakery, a butcher's shop and a cheese shop where you can taste Savoyard specialities! A few kilometres away, the famous resorts of Courchevel and La Plagne allow you to discover other horizons.
Stay in le Domaine de Pralognan la Vanoise
Come and enjoy timeless moments in a unique and preserved setting: rent or buy your chalet in Pralognan-la-Vanoise. This area, with its human-scale character, is a first-rate place to enjoy the pleasures of the mountains.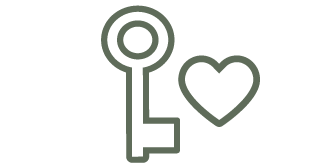 Selected properties
Five collections to suit your every requirement

Local presence
Our expert teams are based in our resorts all year round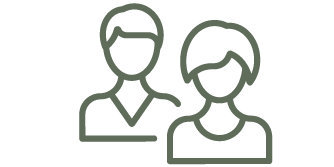 Always available
Customer service at your disposal throughout the year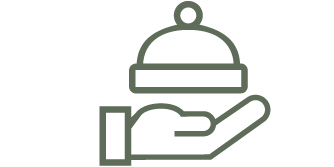 Tailor-made stays
Luxury, hotel-style services for unique, stress-free holidays
Satisfied customers
92% customer satisfaction: holidaymakers, owners, buyers and sellers