To maximise your confort, the website is
designed to be used vertically!

Buy in Les Menuires
In the midst of Les 3 Vallées, the largest ski area in the world, Les Menuires is the ultimate family-friendly, cheerful resort. The resort has managed to make the most of its modernist heritage and has preserved all its practicality from its early days, while embracing more modern aesthetics. It has also developed a wide panel of activities, making it one of the most fun destinations in the Alps.
To invest in Les Menuires is to choose a mountain valley with a strong and authentic identity: the Belleville valley. Nature reserves, mountain lakes, secret valleys, and alpine pastures are just a few of this Savoyard territory's hidden gems, earning Les Menuires its Green Snowflake certification label in 2022, a distinction awarded to resorts committed to a more sustainable form of tourism.
Buying in Les Menuires, an exceptional area in Savoie
Les Menuires' ski area boasts 160 km of slopes on two sides of the surrounding valley: Le Mont de la Chambre and La Masse. It includes the slopes of Saint Martin de Belleville, a village located lower down in the valley, and goes all the way up to Val Thorens. The ski area is also part of Les 3 Vallées, the world's largest ski area with over 600 km of slopes, spread out over the Belleville Valley, all the way to Méribel and Courchevel.
Skiing is just one of the multiple activities on offer in Les Menuires, which has developed into a winter and summer resort. Two aquatic centres with indoor pool, relaxing activities, and play areas for the whole family. Outdoor activities – from rail luge to paragliding and from dog sledding to "fatbike" rides on snow – complete the offer.
Though the resort was originally designed with experienced skiers in mind, Les Menuires has, with time, conquered the hearts of families. The largest snow garden in France welcomes tiny skiers from the age of 3, and the ski area also has several fun zones, adding to the resort's intergenerational atmosphere. Les Menuires was awarded the "Family Plus" label many years ago.
Your mountain home to buy in Les Menuires
Nestled at an altitude of 1800 to 2000 metres, the five areas that make up Les Menuires are all ski-in/ski-out. The historical centre of Les Menuires, La Croisette, has kept its modern urban layout with functional areas. Les Bruyères and Les Fontanettes are a testament to the resort's first steps towards a more alpine architecture, while The Grand Reberty and the most recent extensions at the entrance of the resort epitomise the alpine style with luxury apartments.
The diversity of properties on offer, from small apartments to detached chalets, from new builds to high-potential traditional properties, make Les Menuires a highly sought-after destination for buyers and investors. Renowned for its great value for money in the heart of Les 3 Vallées, the resort is also commercially attractive, as demonstrated by the excellent occupancy rate of its various types of accommodation.
By investing in a new-build development in Les Menuires, you will eligible to tax benefits and to recoup VAT on rental revenue. You will be investing in a property with all modern comforts in one of the best resorts in the Alps. Recent property developments also boast their own wellness areas, and provide a wide array of services to cater to the tourism industry.
When investing in a older property, an innovative scheme allows buyers to receive financial contributions if they undertake to renovate the property and place it on the rentals market. This scheme is led by the Espace Propriétaires des Belleville (Dedicated to to Belleville homeowners), as part of the ORIL scheme (real estate rehabilitation programme).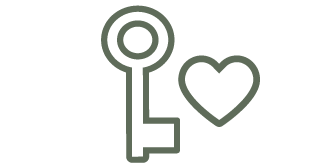 Selected properties
Five collections to suit your every requirement

Local presence
Our expert teams are based in our resorts all year round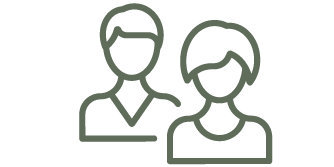 Always available
Customer service at your disposal throughout the year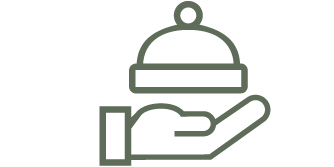 Tailor-made stays
Luxury, hotel-style services for unique, stress-free holidays
Satisfied customers
92% customer satisfaction: holidaymakers, owners, buyers and sellers