To maximise your confort, the website is
designed to be used vertically!

Discover Chamonix Mont Blanc
Discover Chamonix Mont-Blanc
Five reasons to ski in the Chamonix Mont-Blanc valley
A variety of ski areas are within easy reach in the Chamonix Mont-Blanc valley. The best-known of these are Brévent/Flegère, Balme, Les Houches and Les Grands Montets. Here, nature has given you a wide range of skiing options, and the choice is yours.

You can enjoy different skiing experiences each day - through forests, on wide open pistes, or in the backcountry. A wide and varied selection of pistes has something to offer skiers of all levels.

An incomparable environment to ski in, dominated by Mont Blanc and with breathtaking views in every direction. What a privilege to ski next to the roof of Europe!

The valley enjoys good snow cover all season, with ski areas offering over 2,000 metres of vertical drop.

Internationally-renowned areas such as Brévent and Flegère offer you an unforgettable skiing experience.
Practical information
There are a total of 119 kilometres of pistes for skiers to enjoy.

An extensive and frequent bus service runs all winter, allowing you to enjoy the skiing throughout the valley. Some of the ski areas are also interconnected.

The Chamonix ski area will reopen on 09 December and will close on 30 April 2023.
Sales and rentals in Chamonix-Mont-Blanc: enjoy the charms of the mountain
It is no coincidence that the Alps attract nature lovers and sports enthusiasts. This region, particularly the Chamonix valley, offers countless possibilities for exploration throughout the year. No less than five resorts await you: Vallorcine and Servoz, the authentic ones, Les Houches and Chamonix-Mont-Blanc, the family ones, and the legendary Argentière. Far from being limited to the joys of skiing, they offer a whole range of winter activities: snowshoeing, sledging, ice skating.
From spring onwards, take advantage of the many hiking routes that take you to the foot of waterfalls, in gorges or on the banks of lakes. Go beyond your limits by climbing the Aiguille du Midi and admire a breathtaking panorama from its altitude of 3,842 metres! The region is ideal for all kinds of outdoor activities: mountain biking, horseback riding, climbing, paragliding. Take in the view of the Mont-Blanc range from the panoramic gondola or by taking a flight over the mountain!
Chamonix is a dynamic town with many local shops and artisanal boutiques. Your rental in Chamonix-Mont-Blanc also allows you to benefit from the town's facilities all year round (swimming pool, spa, tennis, gym, museums, casino…)
Chalet or apartment in Chamonix: your pied-à-terre in the heart of the Alps
Our properties for sale or rent in Chamonix-Mont-Blanc combine the authenticity of mountain architecture with a high degree of comfort. Depending on the residence, you will benefit from a range of services and equipment (bar, jacuzzi, screening room, etc.). New apartment developments and single-storey chalets await you in the town centre or on the outskirts. Multiple options give you an appreciable choice, from winter sports holidays to the purchase of a second home or rental investment. With a strong service offering, the town attracts both tourists and buyers looking for a new life.
By purchasing a property in Chamonix-Mont-Blanc, you have a haven of peace to come and recharge your batteries, but also a property that you can offer for rent with an optimal occupancy rate. This type of investment is eligible for an appealing tax exemption, for example, thanks to the Loi Pinel scheme.
Beyond the financial aspect, our sale and rental offers in Chamonix-Mont-Blanc aim to share an incalculable privilege with you. That of waking up every morning to a magnificent landscape and walking through untouched natural spaces.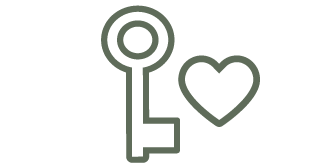 Selected properties
Five collections to suit your every requirement

Local presence
Our expert teams are based in our resorts all year round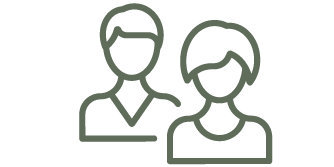 Always available
Customer service at your disposal throughout the year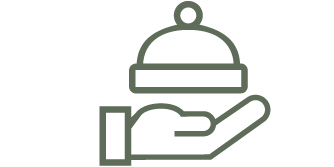 Tailor-made stays
Luxury, hotel-style services for unique, stress-free holidays
Satisfied customers
92% customer satisfaction: holidaymakers, owners, buyers and sellers