To maximise your confort, the website is
designed to be used vertically!

Investing at Mid Altitude
INVESTING IN THE ALPS
Heritage, pleasure and income: a winning trio
On the real estate market, the Alps nowadays rank as one of the most sought-after destinations. The values they stand for correspond with the current expectations of private investors: intimacy, a place to rest and recharge one's batteries, contact with nature, sports activities. Many digital nomads, the location independent remote workers of today's technology-focused industries, are choosing to spend part of the week (a semi-primary residence), or even to move there permanently. Investing in a mountain property is more than just a financial investment. As well as acquiring a transferrable asset, it is about having a second home in the mountains to enjoy with one's family and friends.
Cimalpes offers a selection of high-end, luxury chalets and apartments, designed for the lifestyles of those seeking inspiration and to give a breath of fresh air to their daily life. All of them meet the following criteria: a very high level of comfort, specification, and equipment, sustainable architecture, a good location close to the pistes, services and leisure facilities, as well as easy access via main roads, TGV stations, or regional airports. Cimalpes selects and offers ski chalets and apartments in new developments, allowing buyers to purchase a property off-plan. This means that the buyer - and future occupant - can personalise their property's layout and decor according to their own tastes.
Buying a new-build property also offers attractive financial benefits, notably the opportunity to realise a capital gain on resale, especially in today's rising markets. It is also possible to reclaim VAT on the property; both domestic and foreign buyers can claim back 20% of the purchase price if they undertake to rent out their property, when not using it themselves, on a serviced basis for a minimum period of twenty years. In addition, the urban exodus, the departure of city-dwellers to new horizons and in particular to the mountains, leads to a constant increase of the demand for village resorts. Thanks to their expansion, there are real prospects for added value on resale, but also a year-round life in the resort, with a developing summer season.
THE MID MOUNTAIN VILLAGE RESORTS
They are attracting more and more buyers looking for great opportunities
Although less well-known than the high-altitude resorts of Savoie and Haute-Savoie, these destinations offer both excellent ski areas and the range and quality of services expected in today's market. Many of these resorts have moved upmarket in recent years, increasing the appeal of the mid-mountain village resort as a year-round destination in which to enjoy a growing range of activities such as paragliding, hiking, mountain biking and wellness. As a result, more and more visitors come throughout the year to enjoy these bustling and authentic villages. Healthy occupancy rates generate an attractive income for apartment and chalet owners who rent their properties out on a seasonal basis.
Take the example of Les Gets in Haute-Savoie. This resort offers an authentic lifestyle in magnificent surroundings dominated by the Mont Blanc massif. The area has the best downhill mountain biking in France, and possibly the whole of Europe, with a bike park that attracts world-class professionals and amateurs alike. By investing heavily in summer activities, Les Gets has transformed itself into a year-round destination with occupancy rates that are almost double those seen in some high mountain resorts. With lower prices, you can, for the same budget, acquire a larger property with better facilities than would be possible in a high altitude resort. Furthermore, the exodus of city dwellers in search of a better lifestyle is driving demand for village resorts, with rising property prices creating opportunities for profit on resale. As remote working becomes more commonplace, it is possible to turn a second home into a semi-primary residence, as long as it is close to transport links.
LES GETS
Les Gets, a sporting resort par excellence
The heart of the Haute-Savoie resort of Les Gets beats to the rhythm of the seasons. Always lively, this family village resort has become, in just a few years, Europe's go-to downhill mountain biking destination thanks to the reputation of its bike park. Every summer, professional riders from around the world come to compete in downhill and cross-country world cup events. In winter, the exceptional Potes du Soleil ski area offers more than 600 kilometres of marked runs for skiers of all levels. A lively village that is also a top sporting destination, with breathtaking views of Mont Blanc - there is plenty to tempt visitors. Les Gets now has an enviable position in the mountain real estate investment market, offering new developments in a resort committed to sustainable architecture, the development of soft mobility, and the reduction of its carbon footprint.
LA TOUSSUIRE
La Toussuire, a jewel in the Maurienne
Nestled in the heart of the Sybelles, the family-friendly Savoie resort of La Toussuire has much to offer - abundant sunshine, excellent snow cover, access to the best ski area in the Maurienne, and breathtaking views of the Alps. Perfect for family holidays, in summer, this intimate human-scale resort transforms into a mountain playground where you can enjoy activities such as cycling, trail running, hiking and equestrianism. Furthermore, it is easily accessible at just a twenty minute drive from the motorway, or the train station at Saint-Jean-de-Marienne. La Toussuire's real estate market will soon see the completion of Skiopied3, one of the most eagerly anticipated developments in the Alps, which will comprise nineteen stylish apartments with views of the Aiguilles d'Arves, spread over two large chalets. With ski-in/ski-out access, and a concierge service within the residence, guests will be able to enjoy their skiing with minimum hassle.
LE GRAND-BORNAND
Le Grand-Bornand, the authenticity of the Aravis
In the heart of the Aravis, Le Grand-Bornand offers visitors a lively and typical Haute-Savoie experience. With its village atmosphere, the way of life in this authentic resort combines respect for traditions such as Reblochon cheese-making, the conviviality of the farmers' market, and the creativity of events such as the Au Bonheur des Mômes festival which takes place every August. The resort is also an important sporting destination. In Nordic skiing, Le Grand-Bornand is a stronghold for biathlon. Alpine skiing, traditional and modern sledging, mountain biking and road cycling (the resort is on the road up to the famous Col de la Colombière), are also popular here. Another of the resort's advantages is its proximity to Annecy and Switzerland, which make it a highly sought-after location for second homes in the mountains. Situated on the snow front at Chinaillon, the new, eagerly awaited high-end Les Cristaux development offers affordable, spacious apartments close to the ski schools and kindergarten. Alternatively, L'Angelus, a development of chalets with unobstructed views of the Aravis mountain range, is located just two kilometres from Le Grand-Bornand in the charming village of Saint-Jean-de-Sixt.
SAINTE-FOY-TARENTAISE
Sainte Foy Tarentaise, a paradise amongst the mountain peaks
Situated in the heart of the Haute-Tarentaise, Sainte Foy Tarentaise has become extremely popular with freeriders who come to enjoy the magnificent off-piste skiing accessible from the resort. The scenery surrounding the ten or so hamlets that make up Saint Foy is truly breathtaking. Spread over several plateaus, this is predominately a resort of chalets (some of the most beautiful and luxurious in the Alps), with carefully controlled architecture, that retains a strong connection to the natural environment. There are hiking routes traversing both high-altitude sectors and lower mountain slopes, and visitors can experience activities such as wild cooking and an introduction to pastoralism. The White Eden development, being marketed by Cimalpes, and comprising six apartments, is one of the few new developments in the resort today with one of the most beautiful locations in Sainte Foy, with amazing views of Mont Pourri, which rises to 3,779 metres. Blending sympathetically into the landscape, its architecture is nonetheless striking with its iconic large windows and its complex roof inspired by Alpine chalets.
LES CARROZ-D'ARÂCHES
Les Carroz-D'arâches, a family resort at the gateway to the Grand Massif
Situated between Chamonix and Megève, the Haute-Savoie village of Carroz-D'arâches is an easily accessible resort. The SNCF railway station in Cluses gives you access to the slopes in under thirty minutes, and the nearest motorway exit is ten minutes away. Carroz-D'arâches is part of the Grand Massif ski area with 265 kilometres of pistes, some of which run through the village streets, and excellent snow conditions for most of the season. The resort is busy throughout the year thanks to the many activities on offer, especially in spring and summer. This is a family-friendly resort where you can easily do without your car as everything is close by. Currently under construction, the high-end Les Terrasses du Champelet residence is very well located, close to the resort's services and leisure facilities. Designed to blend in with the landscape, the 13 new apartments for sale have been built using sustainable materials, and is fully in step with the resort's commitment to sustainable development.
PRALOGNAN-LA-VANOISE
Pralognan-la-Vanoise, where nature reigns supreme
The cradle of French mountaineering, the resort of Pralognan la Vanoise has a rich history dating back to more than a hundred and fifty years ago. Today, this old Savoie village, situated on the edge of the Vanoise national park, has retained its identity whilst developing itself as an Alpine and Nordic skiing destination. Some say that the resort has the best cross-country skiing in the Alps. In summer, the Lac des Vaches hike is a must, with stunning scenery and ample opportunity to see the abundant chamois. There are plenty of opportunities on the real estate market; for example, the Rocher Blanc apartments are ideal for families seeking peace and quiet and proximity to nature. Constructed with respect for traditional Savoyard architecture, this mid-altitude development is close to shops and restaurants and offers units ranging from studios to four-bedroom apartments. The layouts have been designed so that each apartment has beautiful mountain views.
NOTRE-DAME-DE-BELLECOMBE
Notre-Dame de Bellecombe, an unspoilt village 10 kilometres from Megève
Nestled between Mont Blanc, Beaufortain and Aravis, Notre-Dame de Bellecombe is one of six village resorts with access to the Espace Diamant, the large ski area of Val d'Arly with 200 kilometres of pistes. Full of character, with many traditional farmhouses and wooden chalets, and with its welcoming atmosphere, this is the family resort par excellence in winter and summer alike. The summer season is almost as lively as the winter, and the village is a starting point for a number of hiking and mountain bike routes, some extending as far as neighbouring Megève. In fact, due to the difficulty in finding property in Megève, Notre-Dame de Bellecombe has become a highly sought-after second choice destination. Cimalpes currently has a few properties for sale in Le Cristal, a luxurious, high-end residence situated at the foot of the slopes. Each apartment within the residence has one or more terraces with views of Mont Blanc and the surrounding mountains.
CHAMPAGNY-EN-VANOISE
Champagny-en-Vanoise, village life in La Plagne
The charming village of Champagny-en-Vanoise is part of the resort of La Plagne with access to the famous Paradiski area that links La Plagne with Les Arcs. An attractive family-friendly resort located at the gateway to the Vanoise national park, it offers a wide range of leisure activities including dog sledding, tobogganing, snowshoeing, ice climbing, hiking, mountain biking, swimming and wellness. The unspoilt landscapes around the authentic village, with its baroque church and pretty cobbled streets, are sublime, and includes Champagny le Haut valley, a classified natural site with several traditional hamlets and mountain refuges. In the valley, you can go cross-country skiing, snowshoeing and walking. There are views of the Grande Motte glacier, and in spring, you may even spot an ibex attracted by the fresh shoots of grass.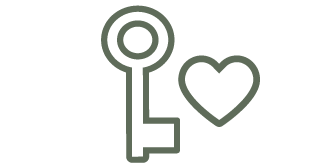 Selected properties
Five collections to suit your every requirement

Local presence
Our expert teams are based in our resorts all year round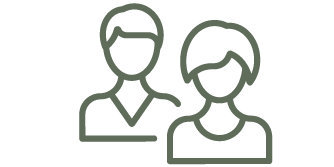 Always available
Customer service at your disposal throughout the year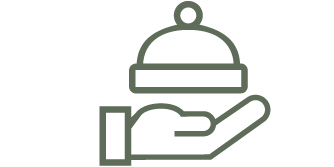 Tailor-made stays
Luxury, hotel-style services for unique, stress-free holidays
Satisfied customers
92% customer satisfaction: holidaymakers, owners, buyers and sellers