To maximise your confort, the website is
designed to be used vertically!

Buy in Morzine
Take advantage of sales opportunities in Morzine to invest in a flat or chalet with stunning views of the surrounding peaks. Morzine has a great personality, perched at an altitude of 1000 metres in the Haute-Savoie region. The resort is the perfect match for any investor looking to buy a second home in the mountains or invest in rental management.
Four Reasons to Invest in Morzine
If you are considering buying a property in Morzine, Cimalpes has summarised the resort's main advantages so that you can make a fully informed decision with peace of mind.
1. A Vast Ski Area
Buying a property in Morzine gives you access to the Portes du Soleil, the Franco-Swiss ski area made up of twelve resorts. This is Europe's largest cross-border ski area with 650 kilometres of marked runs and 196 ski lifts. The ability to spend days skiing in either France or Switzerland is a great attraction for prospective buyers. Morzine's own ski area is made up of the Pleiney, Chamossière and Nyon sectors. There is also a direct link to Avoriaz, the purpose-built resort created in 1967 on the initiative of Olympic alpine skiing champion Jean Vuarnet. Avoriaz's ski area begins at an altitude of 1,800 metres and has good reliable snow cover. The Portes du Soleil has ninety mountain restaurants and thirty alternative ski areas - more than enough to keep even the most avid skier happy.
2. A Wide Range of Activities
Summer
In summer, Morzine offers a wide range of sporting activities including hiking, paragliding, golf, fishing, horse riding, tennis and swimming. Morzine also has the largest mountain biking area in Europe. There is something for everyone here. Morzine offers white water sports including rafting on the Dranse river, or canyoning in the Canyon de Nyon.
Winter
Morzine offers a varied and unusual range of non-ski activities including an adventure in a yurt, hiking and yoga outings, skijoring and even archery. The possibilities are practically unlimited and this is a great place to experiment and try something different.
3. Events
Morzine's busy year-round calendar of events is another major attraction for prospective buyers.
The Tour de France regularly passes through the Morzine area thanks to the famous Col de Joux Plane. The Spartan Race is another important summer event bringing together athletes to tackle a challenging obstacle course in a fun atmosphere. For Harley Davidson afficionados, the "Harley Days" motorcycle festival is not to be missed.
Property owners also have plenty of events to choose from in the winter season. Yet another event not to be missed, is the "Rock the Pistes" music festival, with bands performing on temporary stages up on the mountain, and numerous après-ski concerts taking place in the various Portes du Soleil resorts.
4. Gourmet Restaurants
Morzine epitomises the Savoyard art of living. With eighty shops, forty-five restaurants and bars , and a party always going on somewhere, Morzine's après-ski scene is particularly enjoyable. Here, you can savour a hot chocolate or vin chaud outside before trying a local speciality cheese dish, all whilst watching the magical falling snow.
Buyers who appreciate fine food will find Morzine is an ideal place to indulge their tastes, and the resort is full of restaurants that have become veritable local institutions. From traditional inns to a fondue beneath a dome, the food here is sure to delight your tastebuds.
Morzine has also moved with the times, offering new services to adapt to the challenges of living through a pandemic. You can now order your favourite local produce online, and many restaurants offer take-out service. From the simplest to the most elaborate dish, there is something for everyone.
We want to offer you only the best. This is why we only operate in the French Alps' best ski resorts. Morzine is a charming and very popular resort, and buying a property here is a sound investment.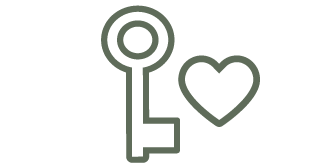 Selected properties
Five collections to suit your every requirement

Local presence
Our expert teams are based in our resorts all year round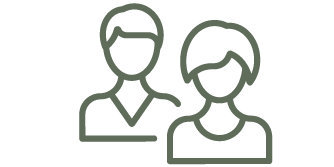 Always available
Customer service at your disposal throughout the year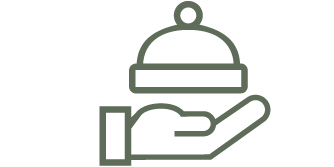 Tailor-made stays
Luxury, hotel-style services for unique, stress-free holidays
Satisfied customers
92% customer satisfaction: holidaymakers, owners, buyers and sellers