To maximise your confort, the website is
designed to be used vertically!

Buy in Tignes
Our properties for sale in Tignes allow you to invest in the Northern Alps whatever your plans. This lively, cosmopolitan and innovative resort attracts a wide range of visitors all year round. At the foot of the Grande Motte glacier or on the shores of Lac de Tignes, superb luxury flats and traditional Savoyard chalets await you. Discover the pleasures of life at the top of the mountain, with its dreamy landscapes and comfortable facilities !
For sale in Tignes-Val d'Isère, a 5 star resort
If there is a resort that lives to the rhythm of skiing all year round, it's undoubtedly Tignes! Quality powder snow and constant sunshine attract skiers and snowboarders from September to May. The Tignes-Val d'Isère ski area has 300 km of runs, as well as sections dedicated to slalom and mogul skiing and two snowparks. Snow enthusiasts can even indulge their passion in summer on the slopes of the Grande Motte glacier. The pleasures of the snow are also available in other, less traditional forms: skijoring or dog sledging, ice karting or snowmobiling, ice skating or diving under the ice.This prestigious resort offers a wide range of activities throughout the year. Nature lovers can alternate between hiking in the Vanoise Park, discovering the massif by paragliding and rowing or canoeing on the lake. Golf enthusiasts are guaranteed to admire the splendid 18-hole course perched at an altitude of 2,100 m.
In Tignes, locals and visitors alike meet on the terraces of the many bars and restaurants before ending the evening in a nightclub or the peace and quiet of their mountain home. From intimate atmospheres to trendy evenings, there's something for everyone in this multi-faceted resort.
Buying a property in Tignes: a quality investment
The resort is divided into several districts and hamlets. From your apartment in Tignes le Lac or the hamlet of Le Lavachet, you can ski down to the ski lifts. You can go window-shopping in the many neighbourhood shops or relax in the Lagoon district. Do you enjoy a festive atmosphere and unusual venues? A property in Val Claret allows you to enjoy the many attractions of Tignes nightlife. In Tignes 1800, you can enjoy the tranquillity of your Savoy chalet at the heart of an internationally renowned resort. Finally, the hamlet of Les Brévières will appeal to lovers of wide-open spaces and evenings by the fire.
Thanks to a range of quality properties, you now have the opportunity to combine a purchase that is both a dream come true and a profitable investment. All our chalets and apartments for sale in Tignes are selected for their potential and the high level of amenities on offer. Comfortable living spaces, state-of-the-art facilities and tasteful decoration make each property a unique place where you feel at home from the very beginning.
As a world-renowned resort, Tignes has an excellent occupancy rate. That means that you can make an ideal rental investment in the high mountains and still enjoy your property whenever you wish. Finally, the tax advantages and VAT recovery on new developments make your property purchase in Tignes a highly attractive investment.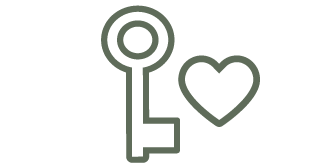 Selected properties
Five collections to suit your every requirement

Local presence
Our expert teams are based in our resorts all year round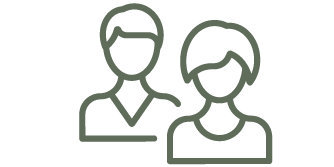 Always available
Customer service at your disposal throughout the year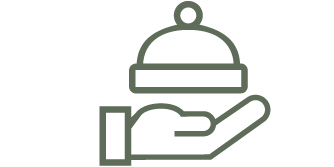 Tailor-made stays
Luxury, hotel-style services for unique, stress-free holidays
Satisfied customers
92% customer satisfaction: holidaymakers, owners, buyers and sellers