To maximise your confort, the website is
designed to be used vertically!

Buy in Champagny en Vanoise
Four Reasons to Invest in Champagny en Vanoise
If you are considering buying a property in Champagny en Vanoise, Cimalpes has summarised the resort's main advantages so that you can make a fully informed decision with peace of mind.
1. A Village on a Human Scale
Why not consider investing in the Savoie resort of Champagny en Vanoise? Situated on a south-facing slope at an altitude of 1,200 metres, this is a year-round typically Savoyard village which existed long before the development of winter sports resorts.Built on a human scale, the charming village of Champagny en Vanoise is peaceful, and at the same time, full of life in every season. In each of the traditional hamlets that make up the village, the locals extend a warm welcome to new residents. When buying a property here, you will quickly be accepted into the community and enjoy participating in the life of the village with its customs, traditions and festivals.

A Great Location for Skiing
A ski area suitable for all levels
With a vast ski area set against the backdrop of the Vanoise massif, Champagny en Vanoise is an attractive location for prospective property buyers. With plenty of terrain suitable for beginners, this is an ideal resort to learn to ski.
Did you know ? The resort has two children's ski areas. For experienced skiers, there are challenging pistes and off-piste terrain to get your heart racing. It is possible to ski back to the resort via the red Les Bois piste which winds through the forest.
Paradiski
Champagny en Vanoise is a satellite resort of La Plagne, to which it is directly connected via a cable car. Along with Les Arcs and Peisey Vallandry, La Plagne is part of the vast Paradiski area, with a total of 425 kilometres of marked runs. Easy access to almost unlimited skiing is a major attraction for prospective investors.
Did you know ? The highest point of the Paradiski area is at 3,250 metres. Thanks to the ski area's reliable snow conditions, investing in a property here is a safe bet.
The Paradiski area has a state-of-the-art lift system. The Vanoise Express, for example, is a doubledecker cable car that links La Plagne and Les Arcs with a journey time of just under four minutes at a speed of forty-five kilometres an hour.
Buying a property in Champagny en Vanoise allows you to enjoy a peaceful village setting whilst also having access to one of France's largest ski areas.
Wide Open Spaces and Unspoiled Nature
A close connection to nature
By buying a property in Champagny en Vanoise, you will be making an investment in an unspoiled and tranquil setting. The area surrounding Champagny le Haut is a designated natural site. This ancient glacial valley is characterised by picturesque hamlets and beautiful landscapes. In summer, this is a great starting point for hiking, with routes taking you up past cascading waterfalls to high altitude terrain where you may be lucky enough to spot an ibex.
Did you know ? Surrounded by high peaks soaring to 3,000 metres, Champagny en Vanoise is the perfect place to enjoy magnificent views and breathe in the fresh air

The Vanoise national park
The Vanoise national park, the first of its kind in France, was created in 1963, initially to protect the alpine ibexes, which were on the verge of extinction. Today, the park attracts many hikers in summer and winter alike who come to discover this beautiful natural environment through responsible and nature-friendly walks.
A Wide Range of Activites
The Vallon de Champagny offers a wealth of activities, including an exceptional Nordic skiing area which is sure to appeal to prospective property buyers in Champagny en Vanoise.
Here, you will find twenty-three kilometres of cross-country ski trails as well as footpaths and snowshoeing trails. There is also ice climbing, dog sledding and even skijoring for anyone who wants to try something different.
The village itself has a range of facilities including a swimming pool and a choice of wellness spas where you can relax and unwind with family or let yourself be pampered.
Champagny en Vanoise has an events programme just as good as any of its neighbouring resorts. From climbing championships to open air concerts and orienteering races, there is something going on at all times of the year.

A Successful Acquisition with Cimalpes
We want to offer you only the best. This is why we only operate in the French Alps' best ski resorts. Champagny en Vanoise is a resort with much to offer prospective investors, and buying a property here is a sound choice.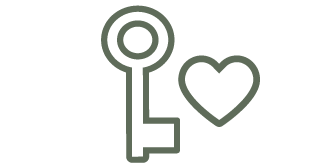 Selected properties
Five collections to suit your every requirement

Local presence
Our expert teams are based in our resorts all year round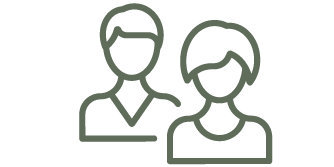 Always available
Customer service at your disposal throughout the year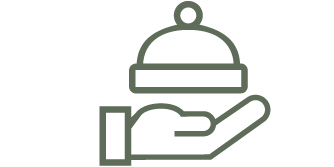 Tailor-made stays
Luxury, hotel-style services for unique, stress-free holidays
Satisfied customers
92% customer satisfaction: holidaymakers, owners, buyers and sellers