To maximise your confort, the website is
designed to be used vertically!

Chalets in Morzine 
Nestled at an altitude of 1000 metres in the French Alps, the commune of Morzine is the ideal destination for a stay in a natural setting, in the shade of spruce trees or under the glittering reflections of the snow. The wide-open spaces that change with the seasons are ideal for getting away from it all.
Every winter, Morzine-Avoriaz dons a soft white coat of snow, revealing more than 650 kilometres of skiable slopes, and in summer, there are as many marked trails for walkers, hikers and mountain bikers. Find your rental in Morzine for a privileged moment of relaxation and rejuvenation in the mountains. Experience a change of scenery in an apartment or chalet with a breathtaking view of the surrounding peaks.
Renting a chalet in Morzine for an exceptional stay at altitude
The resort of Morzine is full of attractions that will make your holidays in the Alps full of discovery. As you walk along the wild slopes interspersed with waterfalls and century-old conifers that lead to the Pointe de Vorlaz or the Hauts-Forts, you will come across a variety of flora and fauna as well as crystal-clear lakes. Whether you ski the Jean-Vuarnet piste or wear snowshoes or hiking boots, you can breathe in the pure, invigorating air.
With its state-of-the-art ski lifts and restaurants perched at the top of the slopes, Morzine meets all the requirements of skiers. It also offers a wide range of activities in the summer months. Visitors looking for new experiences can enjoy tandem paragliding, white water canyoning or climbing on Mont Ouzon. Golf, a swimming pool, fitness or orienteering courses, escape games, mountain bike circuits. there is something for everyone, depending on their interests, age and skill level. Snack on a delicious slice of blueberry pie to give you energy, or try a gourmet fondue after a day of discovery.
A luxury chalet in Morzine: a unique, tailor-made holiday
With their large, open spaces, fully equipped interiors and facilities conducive to optimum comfort, our rental chalets in Morzine offer you the same services as a luxury hotel. Their decoration is both modern and cosy, with a focus on stylish materials and elegant decoration. The planks of the floorboards combine harmoniously with the regional stone. The high ceilings, with their solid white or blond timber beams, give your living space an open atmosphere. Every detail reflects careful attention to detail and makes your Morzine chalet rental a beautiful architectural achievement.
Although the Aulps valley, the mountain pastures as far as the eye can see, and the white jagged peaks against a blue sky are a real spectacle outside, the terraces, balconies and large windows allow you to enjoy the view from the intimacy of your chalet. In addition to its authentic Savoyard spirit, your accommodation offers direct access to a wellness and leisure area, as well as being close to the slopes and shops. Staying here means immersing yourself in a soothing and regenerating environment that will make you want to come back again and again.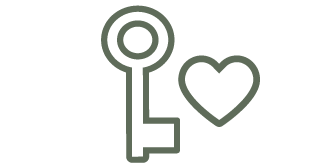 Selected properties
Five collections to suit your every requirement

Local presence
Our expert teams are based in our resorts all year round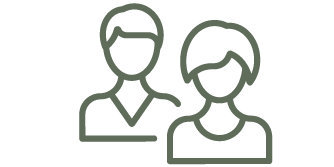 Always available
Customer service at your disposal throughout the year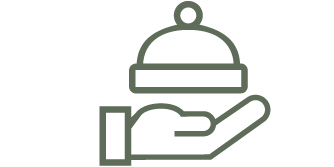 Tailor-made stays
Luxury, hotel-style services for unique, stress-free holidays
Satisfied customers
92% customer satisfaction: holidaymakers, owners, buyers and sellers