To maximise your confort, the website is
designed to be used vertically!

The Real Estate Market in La Rosiere
Discover the resort of La Rosière, in the heart of the Haute-Tarentaise. Perched at an altitude of 1850 metres, it offers breathtaking views of the Mont Blanc massif. Whether you want to rent them out, live here all year round or plan to enjoy them on your mountain holidays, our studios, flats and chalets are a wise investment.
Everything You Need to Know About the Real Estate Market in La Rosière
Year after year, La Rosière continues to attract holidaymakers and property investors. Follow Cimalpes' comprehensive guide to understand how the real estate market in La Rosière works.
Overview
A welcoming mountain resort
Situated at an altitude of 1,850 metres, the resort of La Rosière offers a very attractive mountain lifestyle, and
extends a warm welcome to prospective property buyers. The resort has grown significantly in recent years,
yet still has a relaxed and tranquil atmosphere. For investors looking for a property in a less well-known resort,
there is plenty to choose from here.
Did you know ? Agriculture and pastoral activities continue to this day in La Rosière, and are an integral part of the resort's charm.
Skiing in the sunshine
La Rosière's location, on a sunny south-facing plateau with beautiful views of the surrounding mountains, is highly attractive to property investors. La Rosière is linked to La Thuile over the Italian border, with the Petit Saint-Bernard pass giving access to the combined ski area.

Clearly Defined Buyer profiles
Investors as well as buyers
Many families with children acquire properties in La Rosière and the resort is especially popular with French buyers, many of whom will have holidayed here in the past. La Rosière is also attracting an increasing number of professional property investors and developers, and the quality of the properties on offer is improving all the time.
Did you know ? Between 2006 and 2011, La Rosière's population grew by 6.2%, a testament to the resort's rapid development.
An international clientele
Thanks to its accessibility and connection to the cross-border San Bernardo ski area shared with the Italian resort of La Thuile, La Rosière is becoming increasingly well-known outside France,. As a result, it attracts a more international clientele than most French mid-mountain resorts, especially from the UK and the Netherlands.
An Offer in Line with Client Expectations
Significant expansion
With new properties coming onto the market and prices that are starting to rise, La Rosière has good investment potential. With prospective buyers easy to find even if a property does not meet all their criteria, sales tend to be completed quickly. We are also seeing strong interest in La Rosière from developers and investors in Val d'Isère.
New luxury properties
La Rosière's good supply of large, individual chalets is generating interest amongst prospective buyers looking for large volumes and sleeping capacities. Contemporary properties that respect traditional local architecture are especially sought after. The amount of tourist accommodation in a resort is also a good indicator of the size of its real estate market. The range of accommodation in La Rosière has grown in recent years, with the construction of an MGM tourist residence and several four star hotels, and a Club-Med opening in 2020. Accommodation here is often combined with wellness facilities.

Key figures
There are 2,470 dwellings and a total of 13,000 beds in the resort of La Rosière. Second homes account for 85% of these properties. Prices usually range from €9,500 to €14,000 per square metre for new developments.
Cimalpes Sales
La Rosière is situated on a sunny plateau with a good supply of large, light-filled apartments with favourable aspects, and with terraces and picture windows offering panoramic views. Many two to four bedroom apartments offer spacious accommodation with attractive living areas. Clients are invariably looking for good locations, often close to the slopes.
Although the properties on offer in La Rosière are increasingly moving upmarket, the resort remains affordable, friendly and welcoming. This is a destination with great potential, and buying a property here is a sound investment. Cimalpes is here to act as your trusted partner, and support you at every stage of your real estate purchase.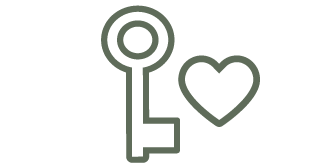 Selected properties
Five collections to suit your every requirement

Local presence
Our expert teams are based in our resorts all year round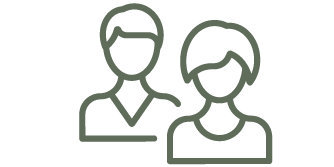 Always available
Customer service at your disposal throughout the year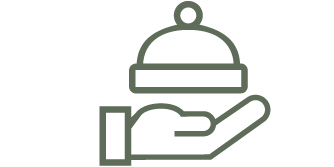 Tailor-made stays
Luxury, hotel-style services for unique, stress-free holidays
Satisfied customers
92% customer satisfaction: holidaymakers, owners, buyers and sellers